News
06/12/2015 12:03 PM
-
Grade 5 students at R.I.Baker Middle School in Coaldale were recently surprised with reading partners from the Lethbridge Bulls baseball team.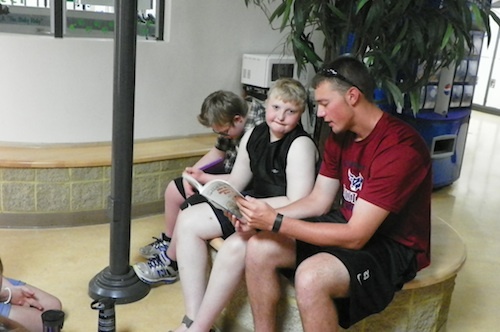 On Monday, June 8th ten players from the Bulls team arrived at the school to the delight of the grade 5 students. Students were placed in small groups with the players who either read to the students or talked with students about the specific book he or she was reading. Some of the players shared what their favorite book in school has been and why they had found it so interesting and entertaining. It was great to see the interaction between the students and the players.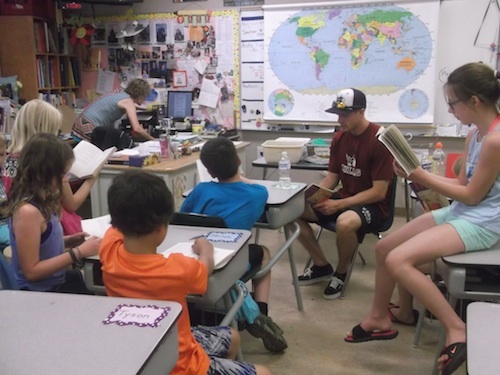 R.I. Baker Middle School is in the Palliser Regional School division and it places great emphasis on literacy. This was yet another way to encourage students of the importance, the benefits and the pleasures that are obtained from consistent reading.