News
05/30/2015 12:07 PM
-
The Bulls kicked off their 2015 WMBL season with a rain-shortened victory over the Okotoks Dawgs. What started as a beautiful evening at Spitz Stadium turned a little sour as the skies opened up after six innings of back and forth baseball. The crowd on hand for the Bulls first victory was outstanding coming in at just under 1500. The new proprietary item at Spitz Stadium this year, the Bulls Benchmark Boomstick was a big hit. Spectators all over the stadium were seen trying to devour the mammoth hotdog. The nearly two foot hot dog will be on sale at Spitz Stadium all season long, so make sure you come out and try one of your own.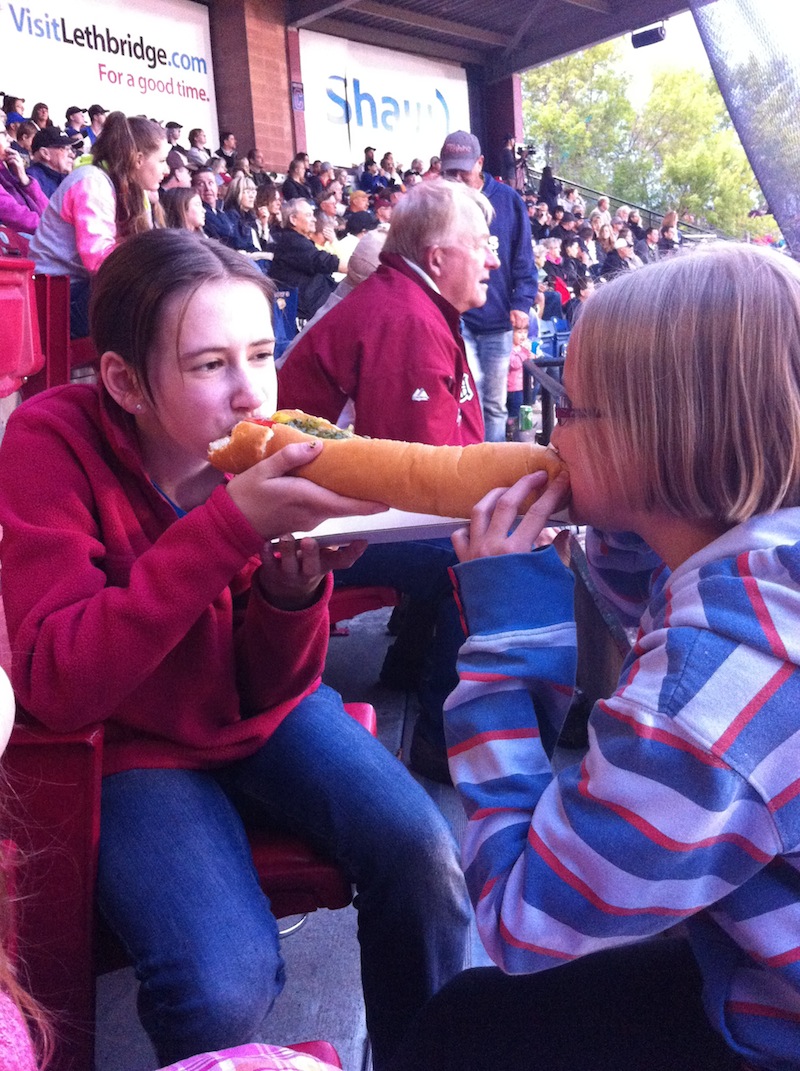 The back and forth contest started with Okotoks scoring a run in the top of the 2nd inning. In the bottom half the Bulls answered with seven runs of their own. Okotoks fought back, scoring one run in the 4th and 5th innings and tacking on four more in the top of the 6th to tie the ball game. Heading to the bottom of the 6th the rain was steady, but the Bulls managed to load the bases, and with a Mitch Dornblut walk they took the lead for good at 8-7. The players came out for the top of the 7th, but the umpires decided to call for the tarp. With the rain showing no signs of slowing the Bulls were awarded an 8-7 victory in 6 innings.
The Bulls offense was steady top to bottom on the evening. Four players had multi hit games. Ryan Pidhaichuk was 2-3 with an RBI, Brandon Bufton was 2-4 with
2 RBI's, Mitch Dornblut was perfect on the evening going 2-2 with an RBI and starting catcher Travis Steinke was 2-3 with 2 RBI's. Starting Pitcher John Cavness went 5 and 1/3 giving up 5 runs. Matthew Beaton relived Cavness and surrendered 2 runs closing out the 6th inning. However with the Bulls answering in the bottom half, Beaton picked up the first win of the season.
The Bulls will be back in action tonight against the Okotoks Dawgs. First pitch is at 7:05pm.