News
03/12/2015 8:32 PM
-
The 2nd Annual Legends of Sport Gala took place this last Saturday, and it was a night to remember. Roberto Alomar was last year's guest speaker and he was going to be hard to top, but this years guests may have done it. The Bulls were honoured to have four special guests this year: Lanny McDonald, Darryl Sittler, Duane Ward and Jesse Barfield. Barfield and Ward led the night off by rekindling the friendship they built almost three decades ago. The pair recounted numerous stories from their days with the Blue Jays, and had the crowd in stitches on multiple occasions. Well spoken, courteous and entertaining the duo sat with master of ceremonies Paul Kingsmith who was well prepared and on point all evening. He had the best seat in the house.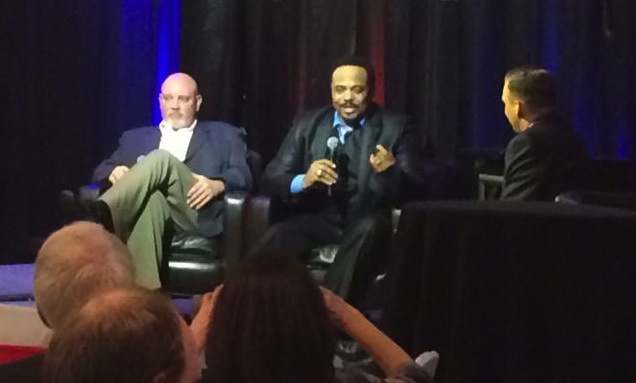 The event was not only special because of the guests, it was special because of the money raised for the Bulls and the community. Throughout the night the overwhelming support was easily noticable. Silent auction items soared in price and some of the live auction items saw tense bidding wars. A plane ticket for two to Edmonton to watch a Flames Vs. Oilers game was auctioned off and proceeds went to the Boys and Girls Club of Lethbridge with a total on the night of $6000.

To finish the night two Hall of Famers took to the stage. Lanny McDonald
and Darryl Sittler kept the crowd on the edge of their seats all night. The former
teammates laughed and told stories of their past. It was amazing to see the two
recount their time on the ice like it was yesterday. For the audience on hand it was
like getting to eavesdrop on a conversation more than a guest speaking appearance.
At times Kingsmith didn't need to ask any questions for minutes at a time. One of the
two would trigger a memory from the other, and they would dive into that topic for a
few minutes. It seemed like they were having a great time and could have talked
all night. The Lethbridge Bulls were honoured to have all four guests in attendance.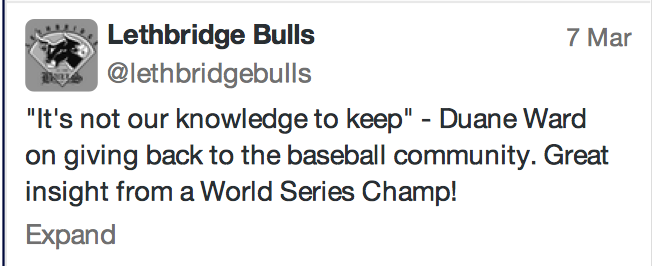 Lethbridge Bulls President & General Manager Kevin Kvame had this to say about the evening " I felt that the 2nd Annual Gala was a great event. Having the four charismatic and classy speakers we did, would make any event a success. Each set of speakers played off of each other very well and told some great stories as well as some helpful tips for anyone involved in baseball. We plan to continue this event as a highlight to the Bulls off-season for many years to come."