News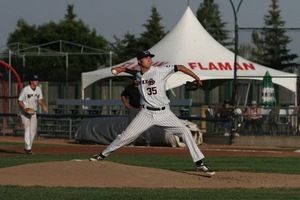 03/02/2015 4:27 PM
-
This week we are profiling second year Bulls pitcher Luc Hebert. Luc is currently in his first year at the Prairie Baseball Academy. A right handed pitcher from Cocagne, New Brunswick Luc started the 2014 Bulls season in the bullpen, but worked his way into a starting roll by the end of the campaign. Luc finished the 2014 WMBL season with a record of 3-1 a 2.41 ERA and 22 strikeouts in 37 innings. Luc is enjoying his first year at PBA where his work on and off the field have gone noticed.
"I really feel like the coaching staff at PBA have helped me with my mechanics and mental game in the off season. I am a very focused guy, and I hate losing. I go out there every time I pitch and hope to give my team a chance to win."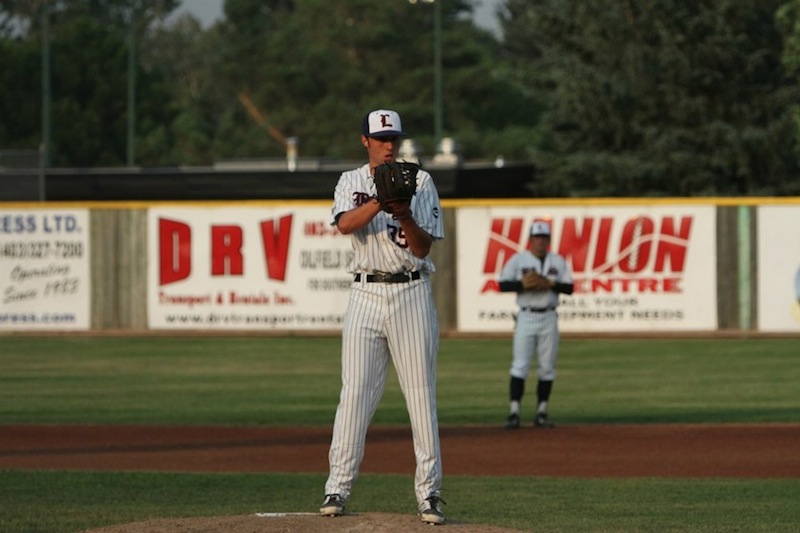 Consistency on the mound is something head coach Ryan MacDonald praised Hebert for. "Luc is the kind of guy who goes out there and is mature enough to compete his butt off no matter what is going on around him. He is the type of guy that I know is going to leave it all out there on the mound every time he pitches."
Luc is off to a little bit of a slow start with PBA. He had his best outing of the year last weekend against Blue Mountain Community College pitching 8 solid innings giving up zero earned runs and striking out 5. Luc will be a vital part of the PBA pitching staff this spring when they look to claim their 5th straight CCBC Championship.
As far as the summer goes Luc admits he is excited to be returning to the Bulls this summer. "Last year with the Bulls was the most fun I have had playing ball in my career. I am looking forward to another great year with a great group of guys, hopefully this year we can make a deep run into playoffs and give the great fans of Lethbridge some exciting playoff baseball."
Check back next week when we will profile another 2015 Bulls player.