News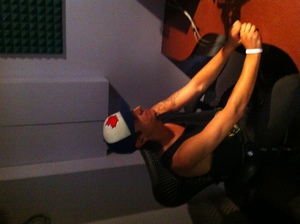 07/28/2014 4:12 PM
-
The YWCA, DVAT (domestic violence action team), and the Lethbridge Bulls are proud to partner with Rock 106 for a series of public service announcements. The goal of these public service announcements is to bring awareness to domestic violence in our community. The players involved are proud to be a part of bringing awareness to domestic violence. Four of our players took it upon themselves to support the YWCA and DVAT, Kyle Olliges comes to us from Louisville, KY and currently attends Spalding University, Scott Cone is from Glenwood Australia and currently attends West Texas A&M. Alex Regan is from Calgary, AB and attends Mount Olive, NC. And Kregg Snook comes from Cypress Texas and attends University of Arkansas-Monticello.
The Domestic Action Violence Team consists of a number of individuals working in the area of domestic violence who came together to develop a collaborative approach in responding to domestic violence. Based on the principle that the community would not tolerate family violence, this partnership of more than 10 agencies and organizations meets to reflect on and strengthen the services, support and information each delivers in order to provide an effective and coordinated response to family violence.
The YWCA Lethbridge and District has over the last 60 years continued to grow and respond to the needs of our Southern Alberta community. Housing, homelessness, poverty, domestic and sexual violence, health, fitness, volunteerism, youth empowerment, leadership and a place to belong are all addressed at our YWCA.