News
06/04/2020 12:48 PM
-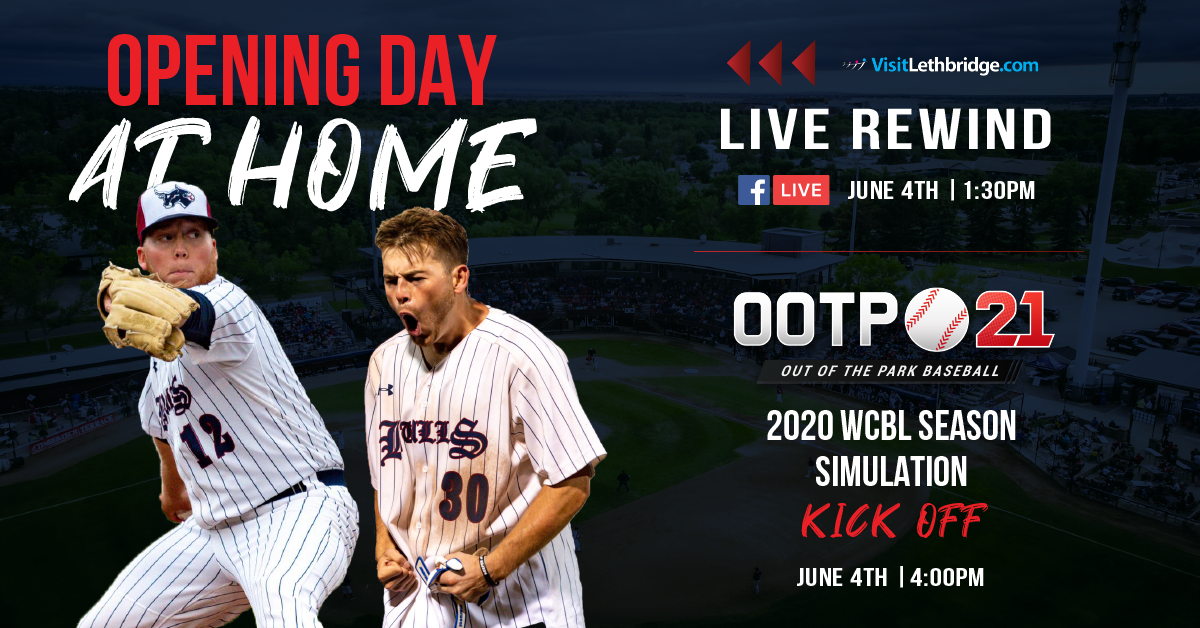 The Lethbridge Bulls will be presenting fans with an Opening Day at Home experience!
Starting at 1:30 PM, to start Opening Day off, the Bulls will be showing a VisitLethbridge.com Live Rewind on Facebook Live.
Then at 4:00 PM, the kick off of the Out of the Park Baseball 21 WCBL Season Simulation will take place. More information on the simulated season will become available at the kick off. Stay tuned to our social media accounts and our website.
Hope everyone has a great Opening Day at Home!