News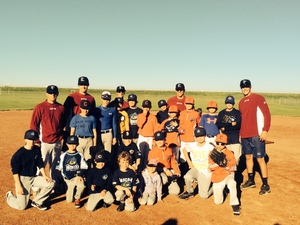 05/30/2014 9:38 AM
-
Last night the Bulls Kids Camp sponsored by CP Rail kicked off in Coaldale! The camp offered a great opportunity for kids of varying ages to gather and work on fine tuning their skills with four of the Bulls roster and one of our coaches!
If you are interested in registering your child for one of our Bulls Kids Camps make sure to check out our registration form that is attached to the bottom of this article! The remaining dates for camps are as follows:
June 3- Raymond
June 3- Fort Macleod
June 16- Spitz Stadium
June 17- Taber
June 17- Milk River
July 8- Spitz Stadium
July 8- Claresholm
July 23- Sparwood
July 23- Pincher Creek
We hope to see you on the field!