News
11/25/2019 10:39 AM
-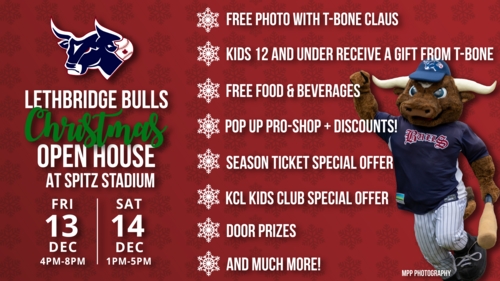 2019 Christmas Open House at Spitz Stadium!
- Get your photo with T-Bone Claus and receive a free gift (Ages 12 and Under)
- Free Food and Beverages!
- Pop up Pro-Shop + Discounts!
- Season Ticket Special Offer!
- KCL Kids Club Special Offer!
- Door Prizes!
- And much more!

The event will be held at the Spitz Stadium Administration Office and the Bulls Clubhouse!

We hope to see you there!