News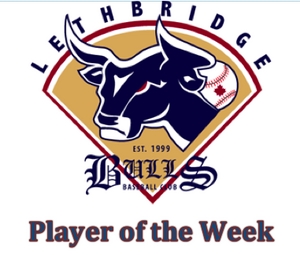 04/21/2014 12:40 PM
-
Player of the Week:
This weeks Player of the Week is Justin Clarkson of the Midland College Chaparrals! Justin had a great game on April 11th against Odessa College, going 3 for 5 with 3 Runs and 8 RBI's. Justin had 1 Double and 1 Homerun. Keep playing hard Justin, see you this Summer!
Honorable Mentions:
This week we're giving our honorable mentions to two up and comers with the Vauxhall Academy of Baseball who spent time in April with the Canadian Junior National Team, Ben Onyshko and Nolan Bumstead!
Ben Onyshko, from Winnipeg, Manitoba, provided the juniors with a solid start in the mound, tossing three innings and giving up only one hit and two walks, while striking out two batters.
Nolan Bumstead, from Calgary, Alberta, took over for Onyshko in the fourth and cruised until the sixth when he gave up a two out triple that scored on a RBI single to make it 2-0. Bumsead's outing saw him throw thee innings giving up only 1 Run and 3 Hits.
Great job boys! We're looking forward to having you as additions to our team!