News
03/14/2019 8:54 AM
-
LETHBRIDGE, AB - The Lethbridge Bulls have announced the signing of INF Liam Vulcano out of the Univeristy of British Columbia.
2019 will be Vulcano's second season with the Bulls as he spent time with the club a year ago, where he drove in four runs and compiled four hits in only four games.
"I'm very excited to be able to play for the Bulls this year. Last year I got a short glimpse of what it was like to play for Lethbridge and can't wait to do it again," said Vulcano.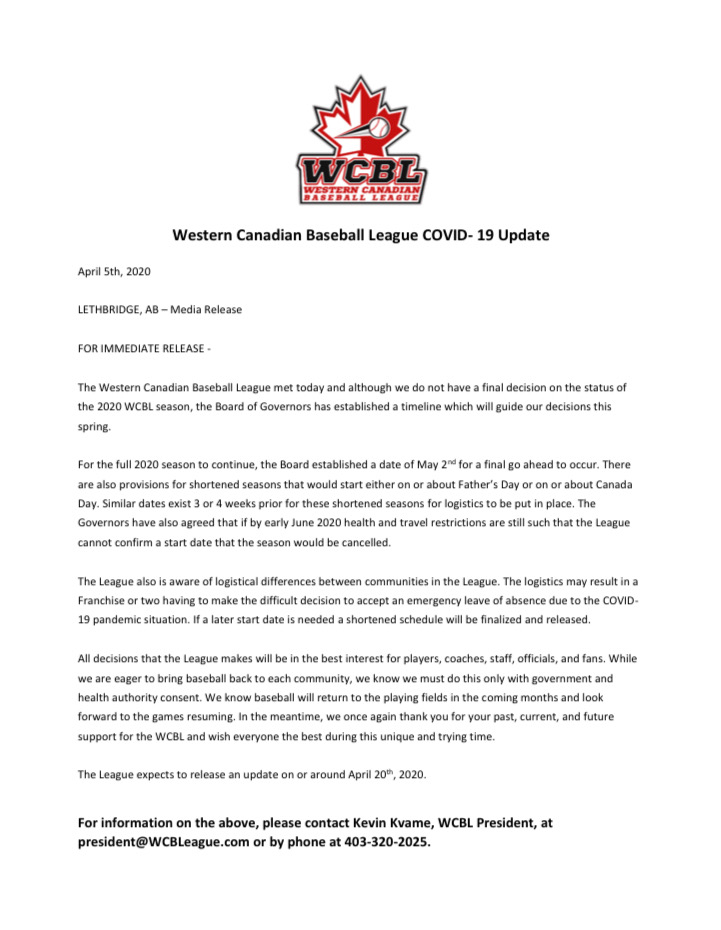 "I was forunate enough to play the first four games of the Bulls 2018 season and loved the whole experience for those four days," he added.
Before becoming a starting infielder for the University of British Columbia Thunderbirds, Vulcano spent time with the Vauxhall Academy of Baseball where he was a standout and became one of their most sought-after young players in the program and proved that by representing British Columbia at the 2017 Canada Games Championships.
Lethbridge Bulls fans can expect a slick fielding middle infielder in Vulcano, who uses the whole field and hits for contact, complimenting all of that with power to the gaps.
Vulcano will be competing for a starting job in the infield, but looks to be a favourite heading into the 2019 season.
The Bulls kick off the year on May 25th when they visit Edmonton to take on the Prospects for two games, before heading home for the VisitLethbridge.com Home Opener on May 30th.