News
01/03/2019 10:51 AM
-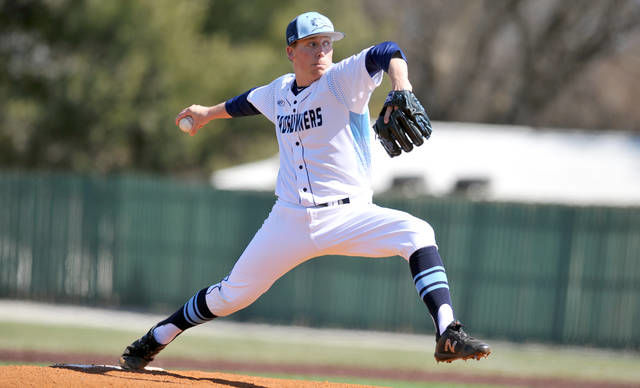 LETHBRIDGE, AB - The Lethbridge Bulls have begun shaping their roster prior to the Western Canadian Baseball League (WCBL) season, which begins in May, announcing the signing of RHP Logan Bexten from State Fair Community College in Sedalia, Missouri.
Bexten, a sophmore, registered six wins, 40 strikeouts and nine walks in 47.2 innings of work, including two complete games for the State Fair Community College Roadrunners a year ago.
"[Logan] was one of our better arms last year. He leads by example. He is so consistent in everything that he does. I think that's what makes him so special," said State Fair Community College Roadrunners Head Coach, Jud Kindle in a recent interview with SFCC Athletics.
Recently committing to William Woods Univeristy in Fulton, Missouri, Bexten projects being a starting pitcher for the Bulls this upcoming season and says that he's excited for the chance to play in Canada in the WCBL.
"Signing with the Bulls is a once in a lifetime opportunity that was presented to me by my pitching coach, John Cavness, who is a former Bull himself. Having never been out of the United States, that alone will be a great experience for me and I'll have the privilege of playing the sport I love while [in Canada]. It doesn't get much better than that," Bexten told Bulls reporter, Jourdan Jones.
"Im excited to put on the Bulls uniform and fans can expect a hard working player with a ton of knowledge who is going to make a huge impact this season," added Bexten.
The Bulls season kicks off May 25th in Edmonton as they take on the Prospects for a two game set, before heading home to face the Fort McMurray Giants May 30th in the VisitLethbridge.com Home Opener.
Season tickets are now available and can be purchased by clicking here.