News
05/31/2018 5:08 PM
-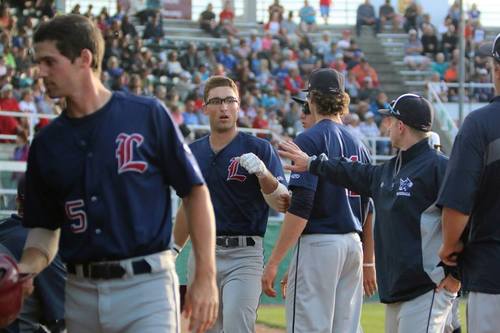 When the clock strikes 7:05 pm tonight, the Bulls season will be in full charge as they look to start the season off with a win in Edmonton as they take on the Prospects.
The Bulls will be looking to start this season off with a win after finishing 2nd in the West Division during the 2017 WMBL regular season. The Bulls season ended after suffering a dreadful loss to the Medicine Hat Mavericks in the 1st round of the WMBL Playoffs.
The game is scheduled to start at 7:05 pm tonight in Edmonton, Alberta and will be broadcasted live on the Edmonton Prospects Twitter Account, @EdmProspects.
Coming into this season, Head Coach Jesse Sawyer expects many things from his team as they set on their journey to another WMBL Championship. With the last championship season coming in 2015, the Bulls know it's time to show the city of Lethbridge they have what it takes to win.
Key players returning who will lead the charge for the Bulls include longest tenured Bull, Pitcher Chris Stodolka.
Stodolka was a member of that championship team in 2015 and is playing in his 5th year with the Bulls. The hometown flamethrower posted a 4.35 ERA last year and recorded 10 saves in 20.2 innings of work. He will be heavily relied on this season while closing out games.
Another name to mark down is 3B Dylan Borman. The Camrose, Alberta Native batted .294 with 4 home runs and 5 doubles and will be looking to improve those numbers this campaign. A returning player, Borman will be looked upon during this season to guide this team towards a championship.
If the Bulls want to show they're worthy of contention this season, a win tonight against the always competitive Prospects would solidify themselves as a team looking to make a strong push towards a Championship season.
Who's ready for Bulls baseball? Well it's time.
Check in later for an update on how the game went or follow our Twitter account for in game tweets.