News
05/30/2018 8:39 PM
-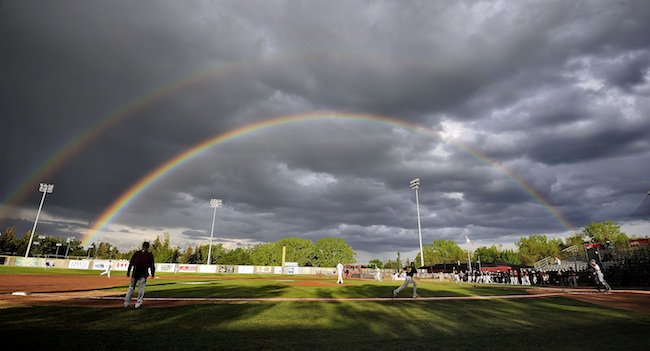 A perfect night for baseball, an even better ball game. The Jets pulled away with the victory 4-2 in the 7th Annual TCMM Benefit Game, but it was a night to remember.
As both teams took to the field, they knew who they were playing for and it wasn't just one another. It was for Tanner Craswell and Mitch Maclean, the two former Bulls who sadly had their lives taken from them far too early. The game signifies how tragic this event was and how much it hurt the baseball community here in Lethbridge.
On a perfect night for baseball, the Lethbridge Bulls and the Vauxhall Jets took to the field to honour these two great men, Craswell and Maclean and they didn't disappoint. All proceeds from this game went towards the TCMM Scholarship Fund in honour of the two.
Bryce Fraser started on the mound for the Bulls and threw a scoreless inning, looking great doing so.
As the Jets jumped out to a quick 4-1 lead before the 4th inning, the rest of the game seemed to have went in the Jets favour.
Scoring one late in the ballgame, the Bulls tried to start a 2 out rally in the 9th, but fell short doing so.
Stranding runners on base seemed to have been the motto most of the game for the Bulls, not doing too much in the run department most of the night. The base hits and walks came, but not enough runs, evidently.
A tough night for your hometown Bulls as most would say, but a great night all in all, even though the Jets took the win in the end.
The Bulls first contest of the 2018 WMBL season comes May 31st as they take on the Edmonton Prospects, in Edmonton, then head on the road for another 5 games before coming home for the June 8th VisitLethbridge.com Home Opener.
If you're interested in purchasing tickets to the VisitLethbridge.com Home Opener, you can contact the Spitz Stadium Office at 403-320-2025.