News
05/30/2018 3:32 PM
-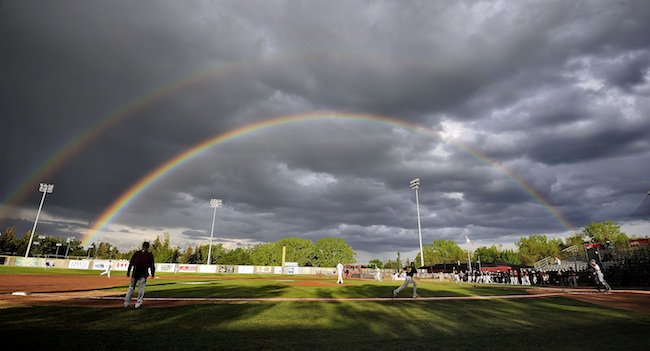 The 2018 Tanner Craswell and Mitch MacLean Benefit Game will take place tonight at 7:05pm. This year will be the 7th annual TCMM game.
It's been over six years since the horrible day that took two amazing young men from the Lethbridge baseball family and tonight will be the time we take a moment to remember them and carry on their legacy.
This year is full of great acitivties for baseball fans of all ages. The events happening this year include Kids Camp, Steak Dinner and of course, the Benefit Game. For $30 you can have an amazing steak dinner on the patio at Spitz Stadium, which is served at 6:00pm and includes a ticket to the TCMM Benefit Game. General Admission Tickets are $10 each.
The TCMM Benefit game begins at 7:05pm tonight as your Lethbridge Bulls take on the Vauxhall Academy.
If you would like more information on the 7th annual TCMM game you can contact the Spitz Stadium office at 403-320-2025.