News
05/23/2018 3:49 PM
-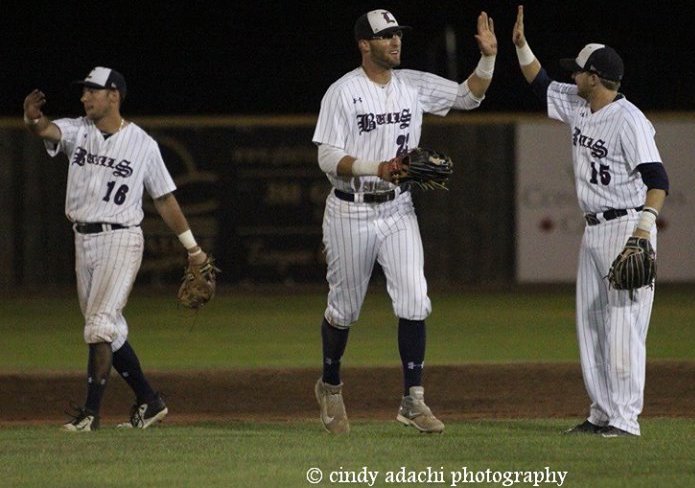 When the calendar flips to May 31st, and the clock strikes 7:05, your Lethbridge Bulls will charge into another season of WMBL baseball.
With much to be excited about this 2018 season, the newly renovated Spitz Stadium tops that list without a doubt.
A new upper concourse, new concessions, a new family area and an improved kids zone are just some of what was added to the historic Spitz Stadium. While some additions will still be under construction during the first part of the season, completion is expected before seasons end, if not before.
Bulls President, Kevin Kvame told Alberta Dugout Stories, "It's going to be a magnificent change to the fan experience and what they see when they're up there."
Spitz Stadium has been home to great baseball over the number of years, including a WMBL Championship in 2015 and it seems it was finally time for an upgrade.
Here's a list of what's new at Spitz Stadium this year.
· Upper Concourse
· Revamped Lower Concourse
· Broadcasting Booths
· Concessions
· Snack Shack
· Ticket Office
· New Family Area
· Kids Zone
· Bathrooms
· Pro Shop
· Elevator
· Patio on third base foul line
VisitLethbridge.com Home Opener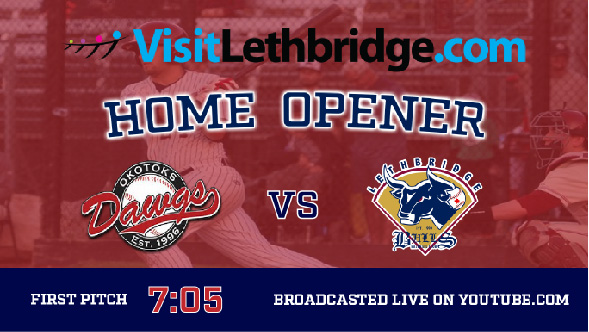 The VisitLethbridge.com Home Opener will look to be an exciting day for everybody who loves Bulls Baseball.
Gates will be open early for fans to see the new renovations that Spitz Stadium has undergone.
With much happening at the heavily coveted game that lands on June 8th, a pre-game ceremony will take place to thank everyone who has supported Bulls Baseball over the years, and to those who made this newly renovated ballpark possible.
On top of that, Molson Canadian will be in attendance for a beer sampling, in which fans will have the opportunity to vote on which beer will be the new drink of Spitz Stadium.
VisitLethbridge.com Bulls Webcast Returns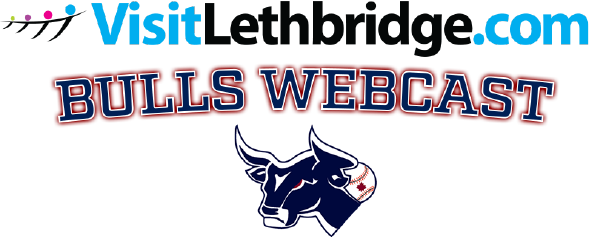 The Lethbridge Bulls are proud to present live game action in the 2018 season from Spitz Stadium.
The VisitLethbridge.com Bulls Webcast has become a hit to our fans and provides the ability to watch in the comfort of your own home.
Our coverage will be presented live on YouTube and will be anchored by Bulls play by play announcer Roger Bruinsma, who will be joined by special guests throughout the season.
Our YouTube Channel can be found here: https://www.youtube.com/channel/UCx84d0KMhvcV5lQl8JJyw2A
Now let's not forget the players…
The 2017 WMBL season didn't end the way many hoped it would as the Bulls lost in the first round of the WMBL Playoffs to the Medicine Hat Mavericks. With seven returning players, and the memory they carry of that devastating early knockout, the Bulls will look to avenge what happened a year ago and put themsleves into a position to succeed with the hopes of another WMBL Championship.
Without the likes of star first baseman, Alex Bishop, who had an outstanding year in 2017, hitting .341 with 7 home runs and 39 RBI, the pieces will need to be picked up by other players this season. Returning players, OF Jesse Hilyard and P Chris Stodolka top the list of players that will look to have breakout years and help carry the Bulls to another championship.
The Bulls 2018 WMBL Season begins on the road, May 31st in Edmonton when they take on the Prospects.
Following the game against the Prospects, the Bulls will be on the road for five more games before the VisitLethbridge.com Home Opener, which lands on June 8th.
Your 2018 Bulls Roster:
Catchers
· Brett Mercier
· Jaret Semeniuk
· Carter Witbeck
Infielders
· Dylan Borman
· Nick Ankermann
· Blake MacDonald
· Darius Carter
· Ashton Roy
· Kaleb Warden
Outfielders
· Lachlan Mayo
· Grant Schmidt
· Hank Forrest
· Dustin Braun
· Brett Semeniuk
· Jesse Hilyard
Pitchers
· Andrew Grieder
· Ben Erwin
· Liam Sabiston
· Jaden Griffin
· Chris Stodolka
· Bryce Oriold-Fraser
· Chris Koehler
· Seth Spangler
· Kai Poffenroth
· Kyle Poapst
· Chris Messer
· Austin Tambellini
· Kale Penner
Coaches
· Head Coach – Jesse Sawyer
· Assistant Coach – Joel Blake
· Pitching Coach – Luc Hebert
For tickets to the VisitLethbridge.com Home Opener, please contact the Spitz Stadium Office at 2425 Parkside Drive South, Lethbridge, Alberta, or call 403-320-2025.