News
04/12/2017 9:45 AM
-
Hey Bulls fans we are a little over 7 weeks away from opening day of the 2017 WMBL season. The Bulls are in preparation for another fantastic year. Currently there are some renovations going on at Spitz Stadium. The left field patio is being extended, bullpens are being completed behind the fence as well as two batting cages. The grandstand behind home plate is getting a major facelift, and all of these improvements should be completed before the start of the 2017 season. If you are interested in purchasing season tickets, single game tickets or patios for this summer please contact the Spitz Stadium office at 403-320-2025!
Today we are going to profile three returning players who will again wear the Bulls uniform in 2017.
First up is Tanner Jesson-Dalton. The second year PBA right-handed pitcher will again take the mound for the Bulls in 2017. Dalton had an outstanding 2016 rookie campaign for the Bulls. In 43.2 innings Dalton compiled a 4-0 record with a 2.26 ERA striking out 38 opposing hitters. This fall, Dalton signed to NCAA Division 1 Sacramento State University. With the university decision out of the way Tanner is having another great season with the Prairie Baseball Academy. Through 18.2 innings of conference play Dalton has a 2-1 record with a 2.41 ERA and 31 strikeouts. The Bulls will need Dalton to lead a staff that struggled at times last year. With a year of WMBL experience under his belt and the "win at all costs" attitude Tanner brings to the mound every time he pitches the Bulls should be in good hands.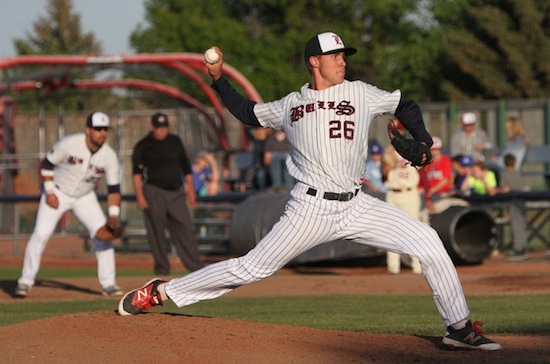 The second returning player we are going to profile today is Ryan Pouwells. Pouwells is an infielder that has the ability to play 2B, 3B, and SS, and his bat has been on fire so far this spring season. Pouwells plays for LSU at Shreveport and is having an unbelievable season so far through 38 games. He is hitting .438 (57-130) with 45 R, 11 2B, 2 3B, 1 HR, 36 RBI, 30 BB, and 7 SB. The Surrey, BC native will hold down a spot in the middle of the infield, and hit near the top of Coach Sawyer's lineup in 2017. In Pouwells first season with the Bulls he battled through injury to hit .290 (38-131) with 30 R, 6 2B, 3 3B, 2 HR and 27 RBI. It is exciting to see Pouwells having such an incredible spring season, and let's hope he can continue it throughout the summer!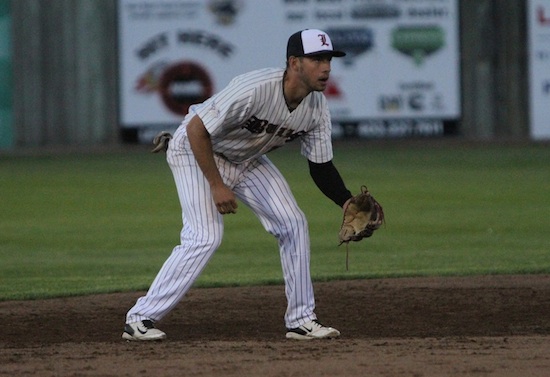 The last player we are going to profile is returning outfielder Brock Frentzel. Frentzel, a junior at Otterbein University will return to the Bulls and be a big bat for Coach Sawyer in the middle of the lineup. Last season Frentzel was one of the most consistent hitters in the order night in and night out. This year Frentzel is filling up the stat line at Otterbein with a batting average of .321 (25-78) with 16 R, 3 2B, 2 3B, 5 HR, 16 RBI and an OBP of .455. Frentzel is starting to find his power stroke a little more this season, and the Bulls will look to harness that power in an RBI spot in their order. Brock is one of the most likeable guys you will ever meet, and a fan favourite around Spitz Stadium and the Bulls are very excited to have him back in 2017!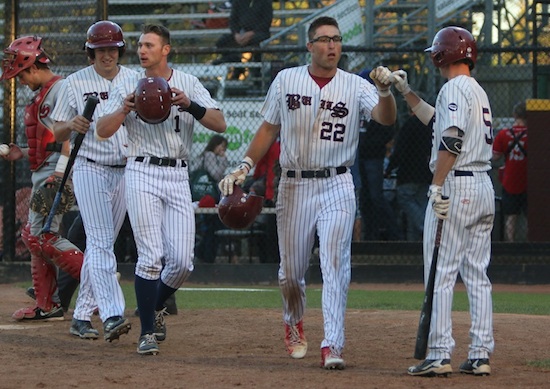 Stay tuned for more updates as the season draws closer. As always if you have any questions about the 2017 Bulls season please feel free to contact us at 403-320-2025.