News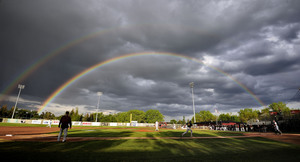 04/08/2014 10:17 AM
-
The TCMM Memorial Committee has added a new spin to the Annual Tanner Craswell and Mitch Maclean Memorial Game. Instead of dedicating a game to the boys, we have dedicated an entire day! Starting at 4:30pm on May 28th, with the Teammates Forever Game featuring Bulls, PBA and Vauxhall Alumni that had played with Tanner and Mitch and continuing on to the Annual Vauxhall Jets vs the Lethbridge Bulls challenge at 8:05pm with scholarship ceremonies and video to be starting at 7:30pm. We will add to the fundraising by doing a Steak Dinner for $30 with all proceeds going to the TCMM Memorial Fund. For ways to get involved or to donate, please call Tyson Ford at 403-393-3399.
And now a message to the Ball Players:
2014 TCMM Memorial Day
The organizational process for the 2014 TCMM Memorial game is underway again. As always there will be the usual 5:30pm steak supper along with pre-game ceremonies before the annual Lethbridge Bulls versus VAB Jets game. Steak supper tickets are $30 and are available from the Bulls office, PBA, and Vauxhall High School.
The plan for the 2014 TCMM Memorial Day is to hold a Bulls, PBA, VAB alumni game coined as the "Teammates Forever Game" before the traditional Bulls vs. Jets game. I have a schedule of the day to see if you can make it out to the yard. Please do not think you have to be there for batting practice to be included. You can show up half way through the alumni game and we will still try our best to get you involved.
This event is open to all alumni who were apart of any of the three organizations. It will cost $50 per player to play. This money goes right into the memorial fund used to award the TCMM scholarship and provides you with TCMM ¾ sleeve shirt that will be worn as your uniform for the alumni game. If you wish to play please contact the Bulls head office at 403-320-2025 and register. You will have to provide payment to be placed on the list. Receipts can be provided if you desire.
Registration deadline is May 5, 2014. It will take approx. 3 weeks for the ¾ sleeves to be made. Please register early so you don't miss your chance to receive a jersey and be included in the game.
If you feel like you have even the slightest chance of making it to the game please register. If you find you will be unable to attend the money goes to a good cause and you still get your ¾ sleeve; and if you find out you can make it later on you get to participate in an awesome event. Win win for everybody.
Teams will be evenly decided before May 28th so that the game can remain fairly competitive. Players who played with Mitch and Tanner will have priority when it comes to starting positions. The skippers will cycle everybody else through accordingly to make sure everyone sees the field.
Game play is limited to a maximum of 2 hours 15 minutes, hopefully we can get a full 9 inning game in but we may have to settle for less.
Following the game there will be an alumni section located at the Stadium tents. The alumni section will be entailed with food and games.
Hope to see everybody out so we can pay tribute to some great characters we lost to soon.
Schedule (All at Spitz Stadium)
12:30 pm – Pick your t-shirts, suit up and get loose.
1:30 pm - Alumni Batting Practice
4:30pm - Alumni Game First Pitch
5:30pm – Steak Dinner & Patio service begins.
5:45pm - Last Inning
7:45pm - TCMM Memorial Game Opening Ceremonies
8:00pm - Bulls vs. Jets (Traditional Game)
8:00pm – Alumni to fed Steak Dinner in the private Alumni Terrace.
This event is open to all alumni who were apart of any of the three organizations.
See link for registration form.