News
07/06/2015 3:24 PM
-
The Bulls returned home Saturday after losing two close baseball games in Edmonton on Friday. The Bulls hit the ball hard most of the day, but came out on the losing end by scores of 8-7 and 3-1.
Thunderstorms Saturday night forced the game scheduled against the Weyburn Beavers to be pushed back to Sunday. The Bulls hosted the Beavers in two seven inning games on Sunday afternoon. This was the first time the two division leading teams had played this season. In the first game of the day Luc Hebert continued his terrific season for the Bulls. Luc pitched 6 innings with 2 ER, striking out 4 Weyburn batters. Hebert is now 5-1 on the season with a 1.26 ERA which is good for 2nd in the WMBL. Chris Stodolka pitched a scoreless 9th inning with 2 strikeouts. Stodolka stretched his scoreless innings streak to start the season to 15.1 innings pitched. Stodolka has struck out 14 and only surrendered 5 base hits this 2015 WMBL season. On the offensive side, seven Bulls players had hits on the day, and the boys stole 5 bases including 3 by second baseman Trace Hansen in the game.
The second game of the day featured an accomplishment by Brandon Bufton that had never been matched in WMBL history. Bufton recorded a hit in his 26th straight game. Click here to read about it. John Cavness started on the mound for the Bulls, and was sharp over 5 innings. Cavness gave up only 3 hits and struck out 3 Weyburn hitters in the seven-inning contest. Reno Dupuis and Jake Hansen pitched scoreless innings to close out the game and seal the shutout for the Bulls. Sunday was the Bulls 3rd shutout this season. The Bulls had 10 hits in the contest. Bufton, Dornblut and Caples all recording multi-hit games.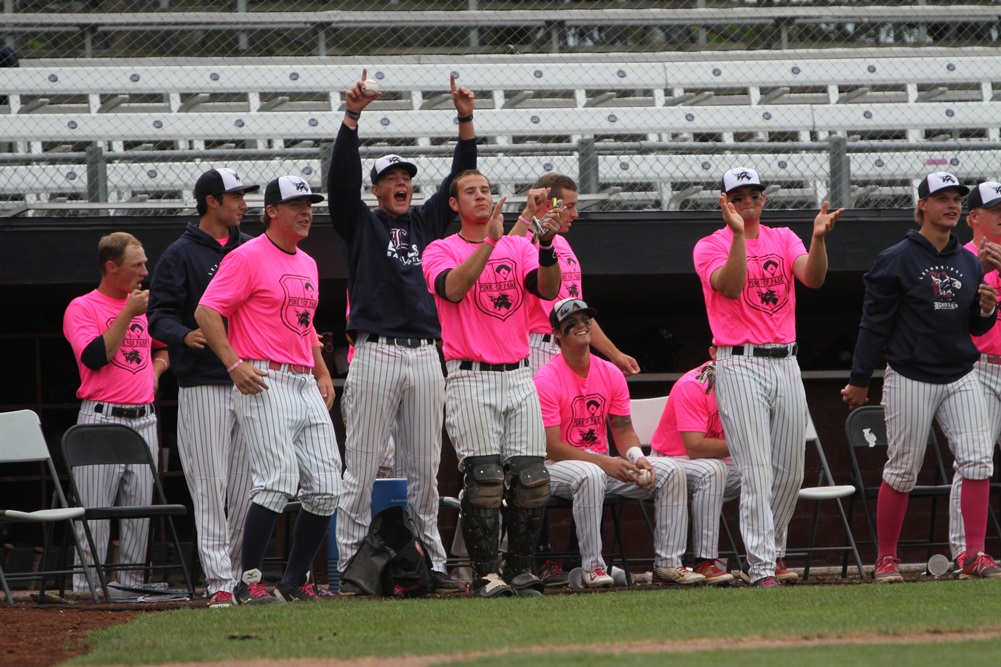 The Bulls will enjoy a couple of days off before returning to action Wednesday when they head to Medicine Hat for a game against the division rival Mavericks.