2020 Simulation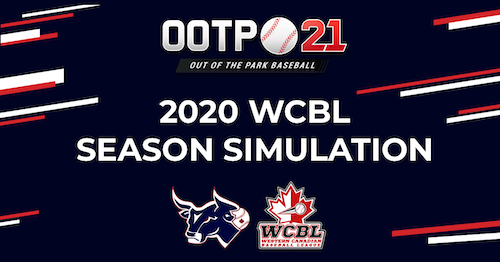 With the cancelation of the 2020 Western Canadian Baseball League season, the Lethbridge Bulls will be simulating the entire year on the popular strategy video game, Out of the Park Baseball 21.
The Lethbridge Bulls will have their team made up of the entire 2019 roster, which includes their ratings based on their stats from the 2019 season. The rest of the WCBL teams will be made up of auto-generated players.
Standings, statistics and game recaps will be posted following each game to keep fans updated throughout the season on how the Bulls are fairing in the first ever WCBL season simulation.